Choosing the perfect color for the walls of your home or office can be both time consuming and frustrating.
It's a tough job, one you want, as well as need, to get right. Ideally, get right first time; otherwise, you face the possibility of additional expense and a headache you could do without.
In this post, we provide top tips for choosing the perfect industrial paint for you.
Choosing the perfect paint color
Start by looking at your existing room. Take inspiration from existing pieces of furniture, décor, even your favorite throw or vase etc., all that maybe highlight a color that you're swayed toward. You can then start to think about paint colors that would suit and blend well with these elements, rather than picking your paint first and ultimately making the rest of the furniture "fit." Paint manufacturers will also be able to provide you with a color match service. Where if you have an item with the color or shading that you like, they will be able to pick this color out and provide you with a sample pot to try.
Create a Pinterest board. Making a board for each room allows you to pin things that have maybe caught your eye — hanging everything together in one tidy place. This will be especially helpful as you make your way through the list of our top tips as we guide you to different places to look for inspiration! Once your board is full, it will hopefully lead you to a color that you keep coming back to and which is highlighted amongst most of the items you have pinned!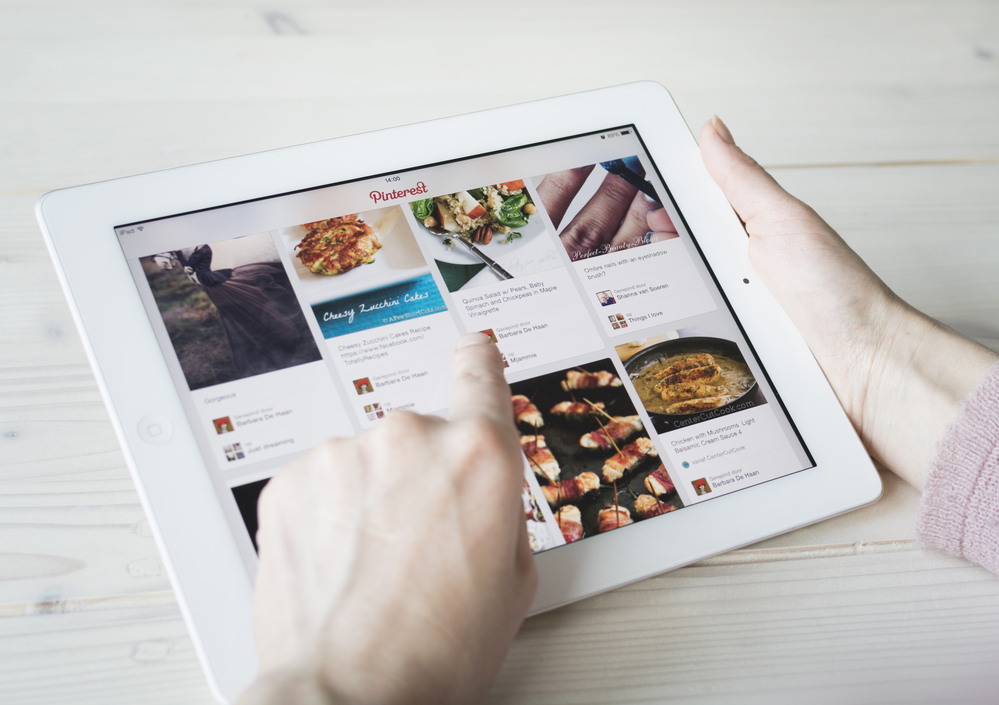 Take a look at the latest trends. Whether this is online, in fashion magazines, or across social media, checking out some of the latest color trends can certainly provide food for thought.
Have a color theme running throughout your home. No this doesn't mean having every room the same color but more thinking about what rooms will look like when you view them from another. It's about matching colors together, focusing on making colors flow, tying in themes and creating similar auras and spaces throughout. (Of course, we've got to admit, the only exception to this would be when it comes to kid's bedrooms, where quite often we find, anything goes!)
Help yourself to some samples. You need to test a lot of different colors before you find the perfect one. Checking on lighting, wall texture, as well as other colors in the room – will all factor in on your final decision. Also, make sure to leave test areas for about a week, so you can truly see what the color looks like, day and night.
Check out color collections. Often you will find that paint manufacturers bundle paints together in collections. Allowing you to pick combinations that will work well together and are suited to each other when on display.
Know your lighting. Lights and how they reflect on walls can make colors look different from what you expected. For example, incandescent light bulbs can make colors appear warmer, whereas fluorescent bulbs make colors appear cooler, and natural light is what will reflect the most authentic color.
Use a handy app. There is now an app for everything, and being able to visualise the rooms in your home in a different color is one of them! A great resource when you have so many colors to choose from!
Are you interested in color psychology? Many believe that different colors can evoke different emotions and moods within us. Where the color green can provide a feeling of freshness, cleanliness and tranquillity, natural colors can create a peaceful atmosphere focused on nature and the earth.
Check the undertone. Some colors, especially more neutral paints, can often have a slight undertone which is only seen when the entire wall is covered so it's important to check this out.
You can't go wrong with neutrals, but sometimes it's good to be adventurous. Choosing striking colors and designs can help bring your personality into your home and add a bit of life! Don't be afraid to try new things and experiment a little. However, if you do go bold on your walls, try to make sure your furniture remains neutral – you can have too much of a good thing.
Pick the right finish. For example, do you want a matte finish, satin, silk, hi-gloss, etc.? Depending on your requirements as well as what wall is being painted, will make picking the right finish essential
Know More:  7 Fashion Tips Every Woman Should Know 2020