Product manufacturers and packaging companies are relentlessly trying to keep up with the ever-evolving customer demands to bring about packages that are different and reliable. This means they are experimenting with the size, shape, color, and functionality of the boxes. But the real problem packaging companies are facing is to sustain the momentum with abrupt changes in technology. This paradigm shift has completely transformed the sector. In this article, we are focusing on three pressing challenges that both brands and packaging companies are facing.
Customer Satisfaction
Customer satisfaction comes from experience. Numerous studies have divulged that over 60 percent of consumers pick a product for its packing, whereas 41 percent will repeat as per their first experience with the packing. Ease of use, ergonomics, and the information provided are some of the many factors that customers rate quite high.
For this reason, businesses are spending a huge amount of budgets to determine the priorities of their ideal customers regarding their packaging. But at the end of the day, it all boils down to one thing: How your packaging can make a customer's life easy?
The first moment of truth (FMOT) comes when your packaging has to seduce the customers at the point of sale with superb visuals and sensorial strategies. After that, your container has to pass the second test. Basically, it's about the user experience which reflects how the customers felt when they get to unbox your package.
That's why the packaging companies are working day in, day out to proffer brands new solutions that can improve customer satisfaction. Of course, convenience is the top priority, which means creating packaging that can be used anywhere at any time. Take custom soap boxes, for instance. A custom soap box with a window would allow you to see the condition of the encased soap in real-time, protects the bar from external hazards, and prolong its shelf life.
Conventional vs Digital
For decades, businesses have used conventional printing and packaging methods. But advancement in digital technology is now allowing companies to make significant progress in carving their packaging boxes. Meaning, brands and packaging companies accomplish tasks that weren't possible previously. Digital has come a long way, but it is less likely to replace conventional printing techniques. One, because it's way too costly than the traditional methods of printing. Secondly, it isn't suitable for a large packaging order as it can soar your cost. While digital may have a limited role, at least in the near future, but it'll positively contribute.
Packaging Logistics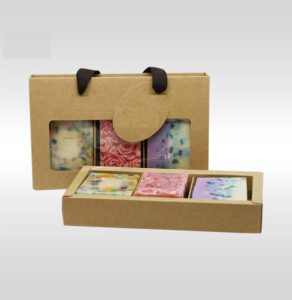 Last but not least, one should also consider the new packaging in terms of logistics efficiency. For example, choose the perfect box size so you can make the most of the available space and cut your shipping cost down.
This will help you make remarkable savings because you will be able to ship more products in less time with the same investment while reducing your carbon footprint.
But this association between packaging and shipping would only work if you consider all the processes in the supply chain process. This is where robust packaging materials come into play. It ensures your product arrives at the point of sale in optimum condition. Beyond this, you can use sensors and other technologies to stay abreast of your products' condition.
At present, many businesses are using technology only in warehouses. That too has increased because of e-commerce businesses since the online stores have forced owners to rethink their packaging and come up with a practical solution, so they could safely transfer your products and enhance the customer experience.